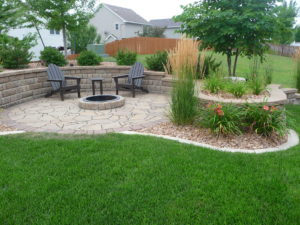 Our 6 Step Lawn Care Program
Customers receiving 6 treatments yearly will see us about every 6 weeks.
We apply pre-emergents on the first 2 treatments of the year for the maximum protection against crabgrass all season.
A custom blend of weed control will be applied to the entire lawn in the spring and fall and as needed through the entire year to control even the toughest weeds
Organic biological stimulants will be applied in addition to fertilizer throughout the season to help stimulate root growth and promote plant and soil health.
Custom programs available if you want less than 6 treatments.
Your driveways and sidewalks will always be cleaned off after every application!
Additional Services/Programs
Flea and Tick control (up to 4 treatments yearly)
House Perimeter Pest Control (up to 4 treatments yearly)
Ornamental Bed Weed Control (up to 4 treatments yearly)
Grub Preventative
Liquid Aeration (all the benefits of core aeration without the messy plugs)
Lawn Renovation (Total kill of old lawn and installation of new seed)
Lawn Seeding
Disease Control
Gypsum and Lime treatments if soil analysis deems it necessary