With spring rapidly approaching, it's a good time to consider how the weather from last fall and this winter will affect how we care for our lawns in the Lafayette area.
Too often, homeowners (and even lawn care companies) will stick with the same lawn maintenance program year after year without taking into consideration that each season is different. But different weather produces various effects on all plants – including the grass in your lawn! So, it stands to reason that weather conditions should influence our approach to lawn care.
Last year's autumn weather (2019) was extremely unusual. You may remember that it was very hot and dry: 80-90 degree temperatures throughout September and into early/mid October.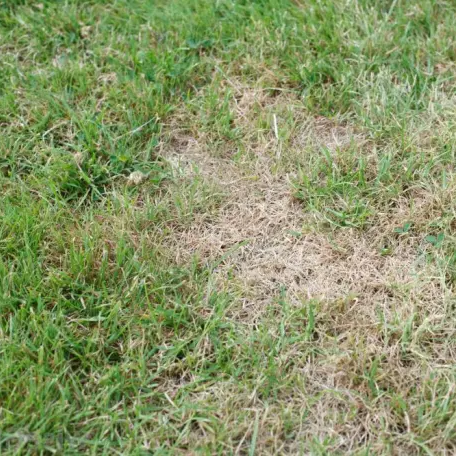 Why is this important? Fall is the time for lawns to recover from the stresses of summer. During fall, the grass plant primarily focuses its energy in building its root system up—adding new roots and repairing damaged ones. The new roots will result in new grass plants popping up in the spring, which is why we see so many thin/bare areas fill in and recover in the spring time. Without the benefit of cool, fall-like weather last year, we are anticipating that the thin and bare areas that presented in summer and fall last year will be very slow to recover, if they recover completely at all.
The good news is that winter this year has been warm with an adequate amount of precipitation. This precipitation we have received will benefit the lawns greatly in the spring, and we are hoping that the warmer temperatures we have had will allow the grass plants to work on their root system recovery during a time they would normally stay dormant.
The warm temperatures bring up other issues. With the lack of consistent cold temperatures, we anticipate that insects may be more active in 2020, so insect damage to lawns may be more likely than usual. With the warmer winter keeping soil temperatures higher than normal, we are also watching for crabgrass to germinate earlier than usual this spring.
So what do we do with all of this information?
At Get Green, our first priority for spring lawn care this year will be to treat with a preemergent for crabgrass as soon as possible. While we typically aim to implement our first layer of protection on lawns by late April, we will be shooting for early-to-mid April this year.
While treating with preemergents, we will also be feeding the lawns with fertilizer. Due to the stresses of a hot fall, my plan is to apply a little more nitrogen than I typically would this spring to help aid the grass plants in their recovery and as they come out of dormancy.
Finally, because we are not confident in the grass plants' ability to fill in stressed and damaged areas from last summer / fall, we will be carrying grass seed as we treat our lawns, and will be spot seeding larger bare areas or areas that look like they may not recover well on their own this spring.
As you consider this year's spring lawn care approach, it is important that you (or whoever is caring for your lawn) are willing and able to adapt and adjust based on what weather we have had throughout the season. If you do, your lawn will thank you!